MoreGallery is an intuitive and powerful image gallery for MODX with video support, tags, cropping and custom fields.
Developed by: Mark Hamstra
Current Version: 1.8.5-pl
Downloads: 3244
Price: € 25* per site
MoreGallery is a Custom Resource Type in MODX which provides an intuitive and fully featured gallery experience. And, of course, you get 100% control over the markup.
---
User Friendly

Click Upload and choose an image. Drag & drop to reorder. Click to see a larger image. Managing a gallery shouldn't be a chore, and MoreGallery makes it easy, even for non-technical users.


Flexible

Add custom fields while staying in control of your markup. Go for an accessible HTML-first gallery, or a fancy gallery viewer; MoreGallery gives you the flexibility to build what you like.

In the Resource Tree

Images are a key part of your content, so MoreGallery makes them a first class citizen of your site by making them part of your resource tree as a custom resource type.

Backed by modmore

Every license includes email support from our team, on top of our community forum, documentation, and FAQs. If you have a question about MoreGallery, we've got your back!

Images & Videos

Embed those product videos, webcasts or installation instructions into your Gallery too with the YouTube and Vimeo integration. Just paste the video link, and MoreGallery does the rest.

Fully Accessible

New in 1.6 | Upload images, toggle their visibility, edit its name or tags: with semantic markup and shortcuts you can do it all in MoreGallery without moving your mouse.

Batch Functionality

New in 1.6 | Select multiple images to show, hide, or delete a whole bunch of images (or even all of them!) from your gallery.

Organise & Filter with Tags

Add tags to images to organise large galleries into subsections, with optimised filtering built in for excellent performance.

Crop & Resize

Define crops and sizes to manage variations of your image, created automatically on upload. After upload, select the best part of the image within your defined constraints.

Fast

With multiple levels of caching, and pre-generated thumbnails with Crops, your gallery is always up to date, and renders fast.
---
Trusted by hundreds of clients, MoreGallery is praised for its design, ease of use. and flexibility to accommodate a wide variety of galleries.
I used MoreGallery to provide a photographer client a streamlined way to manage her portfolio site, and was I ever impressed. It is full featured while remaining very easy to use and quite pretty to look at as well. Kudos to Mark and the modmore team. I'll be using this extra in a lot of my future projects.
It's extremely convenient to implement and maintain galleries with MoreGallery. I'm faster setting galleries up, my customers like to use it. Don't want to miss it anymore! Very very well done modmore.
Buddhi Magar
I have been using MoreGallery for my site to display photo galleries of the various event. This is one of the best I have used so far. It is easy to use as the documentation are very clearly written. Not only that, the support modmore provides is second to none. Quick response with precise answer. You just have to let modmore know what your problem is.
---
The screenshots below give you a quick overview of how things work in MoreGallery, but you're more than welcome to login to our demo site and play with our sample setup.
---
MoreGallery offers drag & drop uploads and reordering, videos, an accessible interface, and autosaving making it a pleasure to manage galleries.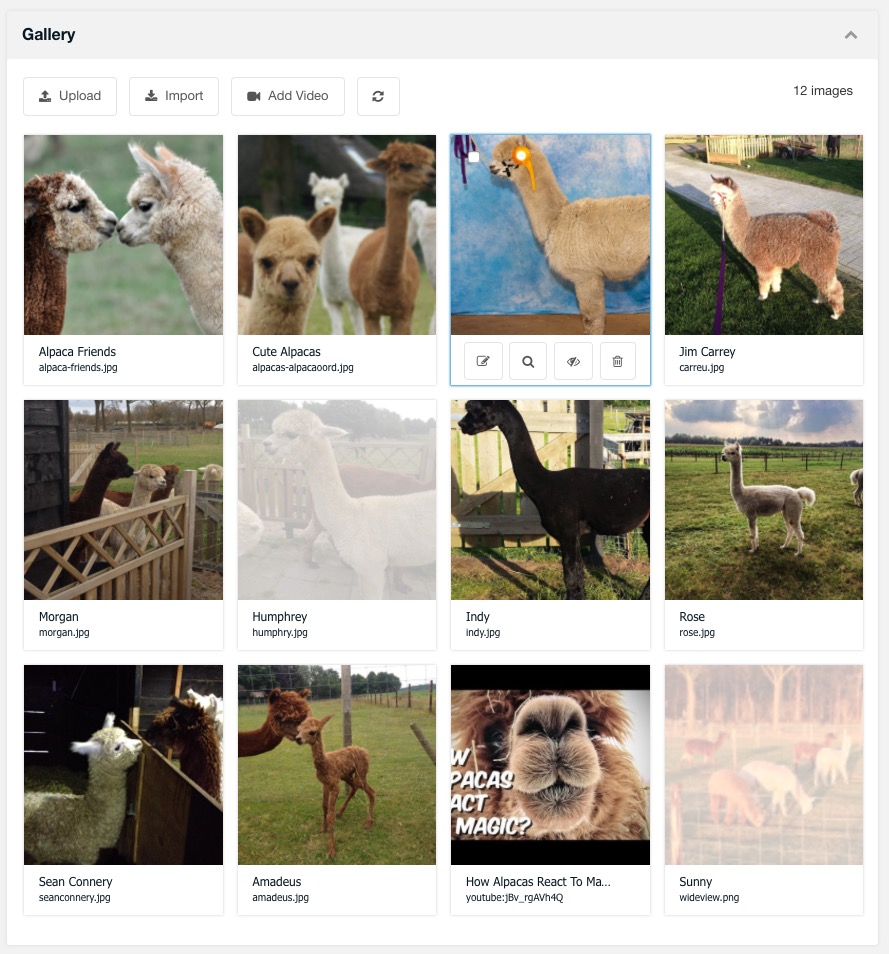 ---
Easily edit the image information, including a richtext description, auto-completing tags, custom fields and image crops.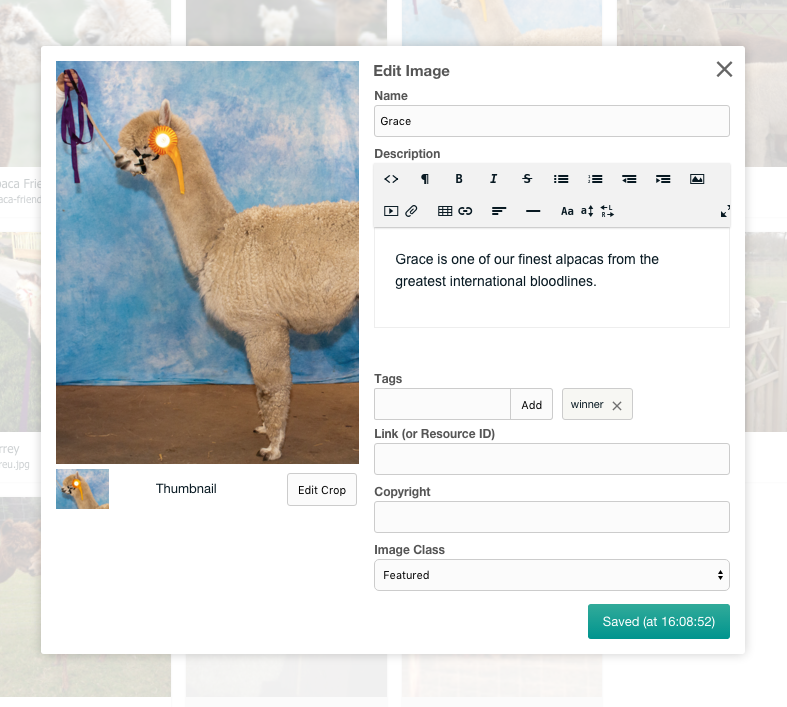 ---
Questions? We've got answers.