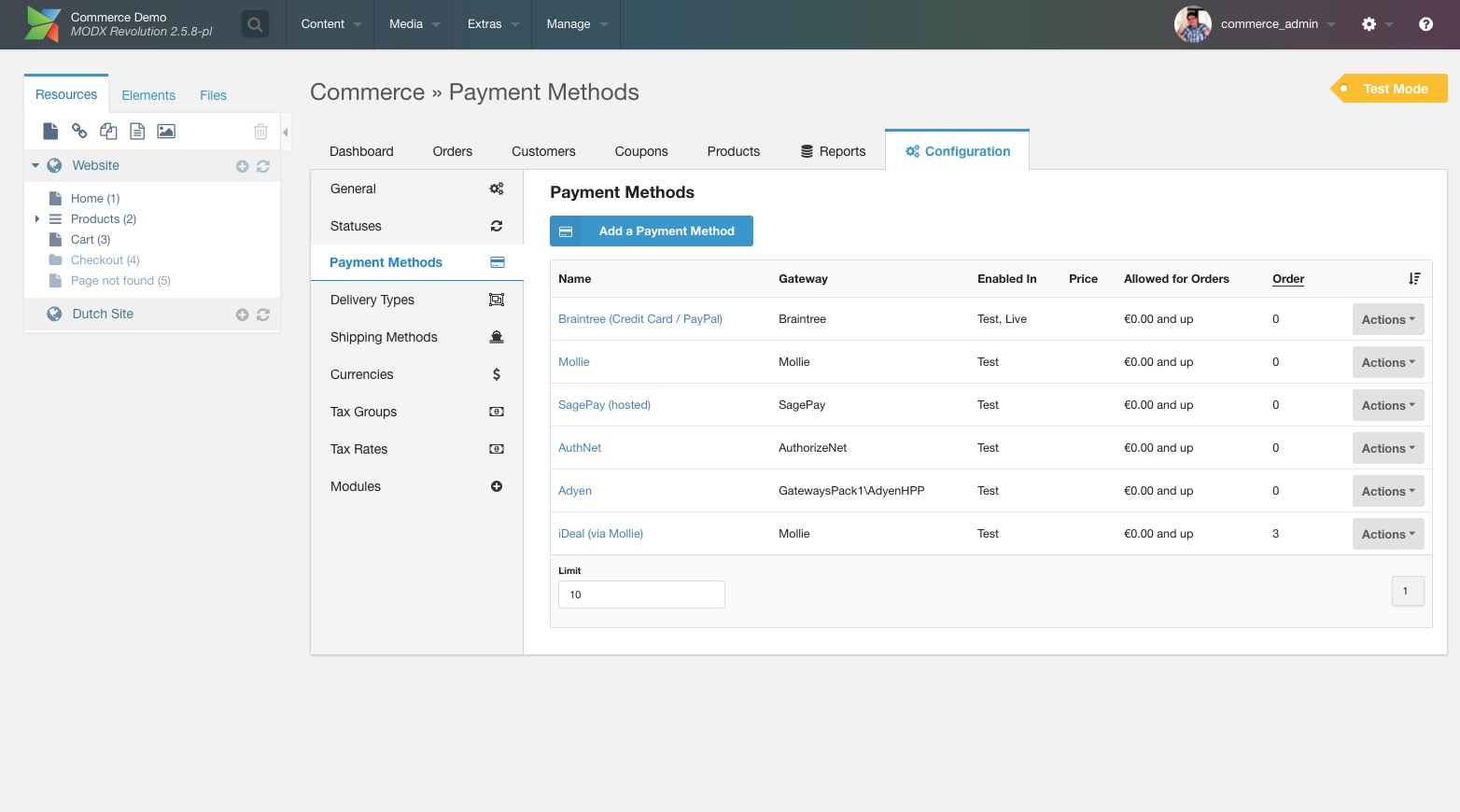 Commerce
v1.0 now available!
Commerce makes it easy to sell online exactly the way you want. Extend functionality with our Payment Methods and Modules or build your own.
---
"Red" starter pack for Commerce
Basic theme that can be used as a starter pack for a Commerce shop. Includes AJAX cart/checkout functionality, as well as login/account sections. Available soon.
Note: the Red starter pack will be available soon, including new features and an updated design from what you can see below and was first revealed at MODX Amsterdam. We'll update this page with more information about the included functionality and design when the installable package is available. Stay tuned!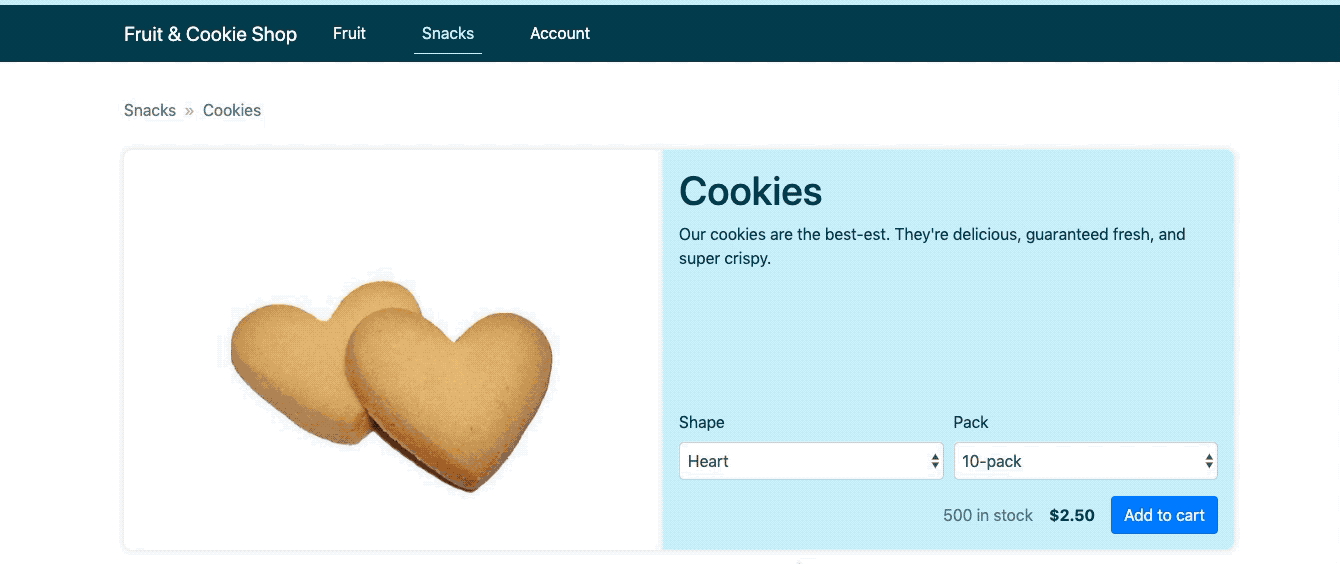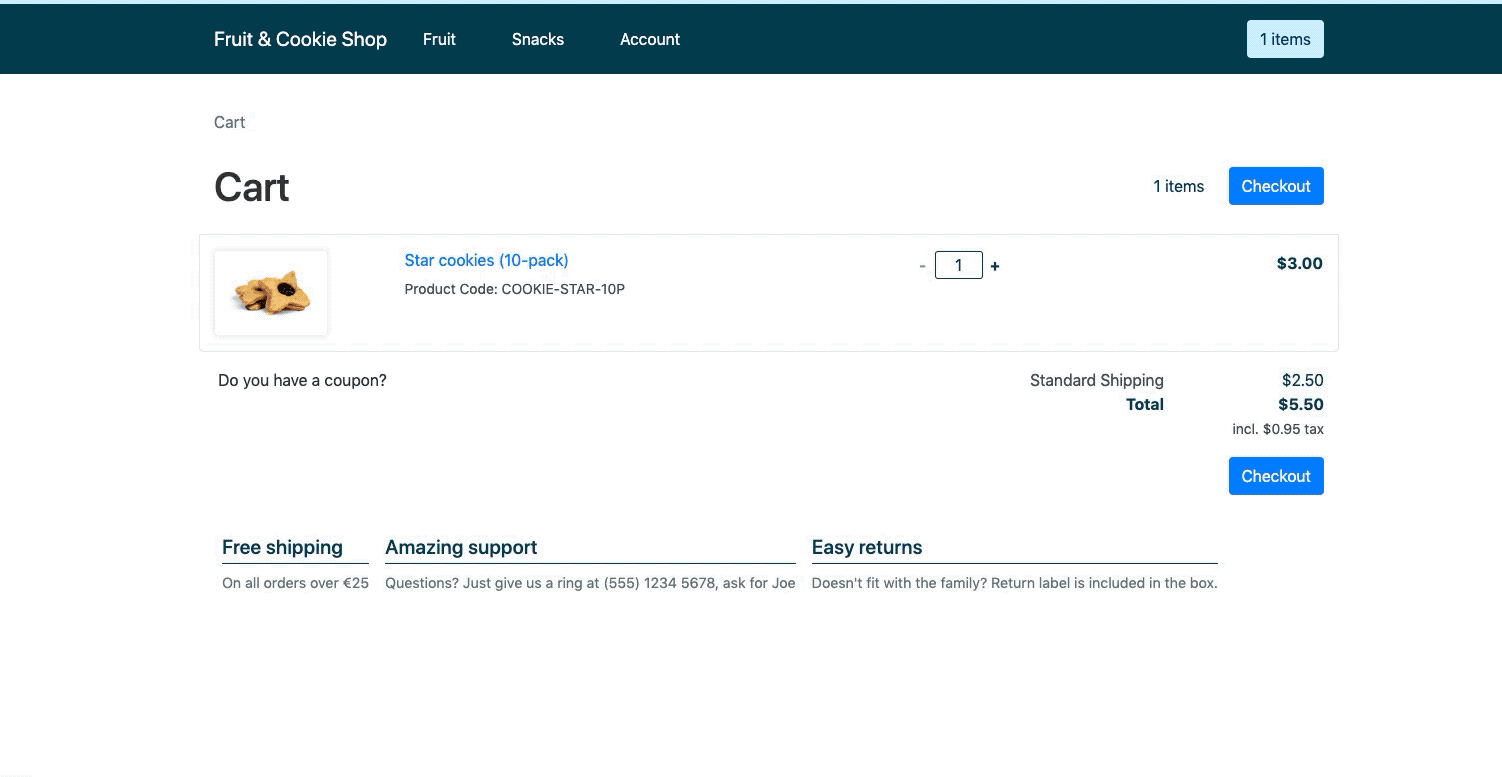 After purchasing a license, the theme can be installed from our package provider.
Compared to our other extras, the "Red" Theme is licensed slightly different. Instead of including license checks and license transfers, each license is valid for a single download. After downloading the theme, the license is used, and you will not be able of downloading it again.

After the initial installation you can transfer the related assets and elements to other environments. This is done as if you had build the template yourself; by copying over the files and database or by using a workflow solution like Gitify/Teleport.
The reason for this change is simple: we want you to change the theme to fit your needs. That means editing the chunks, templates, and assets to add/change the branding to fit your client. This theme should not be interpreted as a finished shop - but as a starter pack that saves you many hours of work in setting up all the relevant bits and pieces with a more opinionated set of templates and some basic styling that can easily be customised.
The first release of the "Red" theme is expected before the end of May.
Released on 2019-05-21
---
Read more:
Starter Pack "Red"