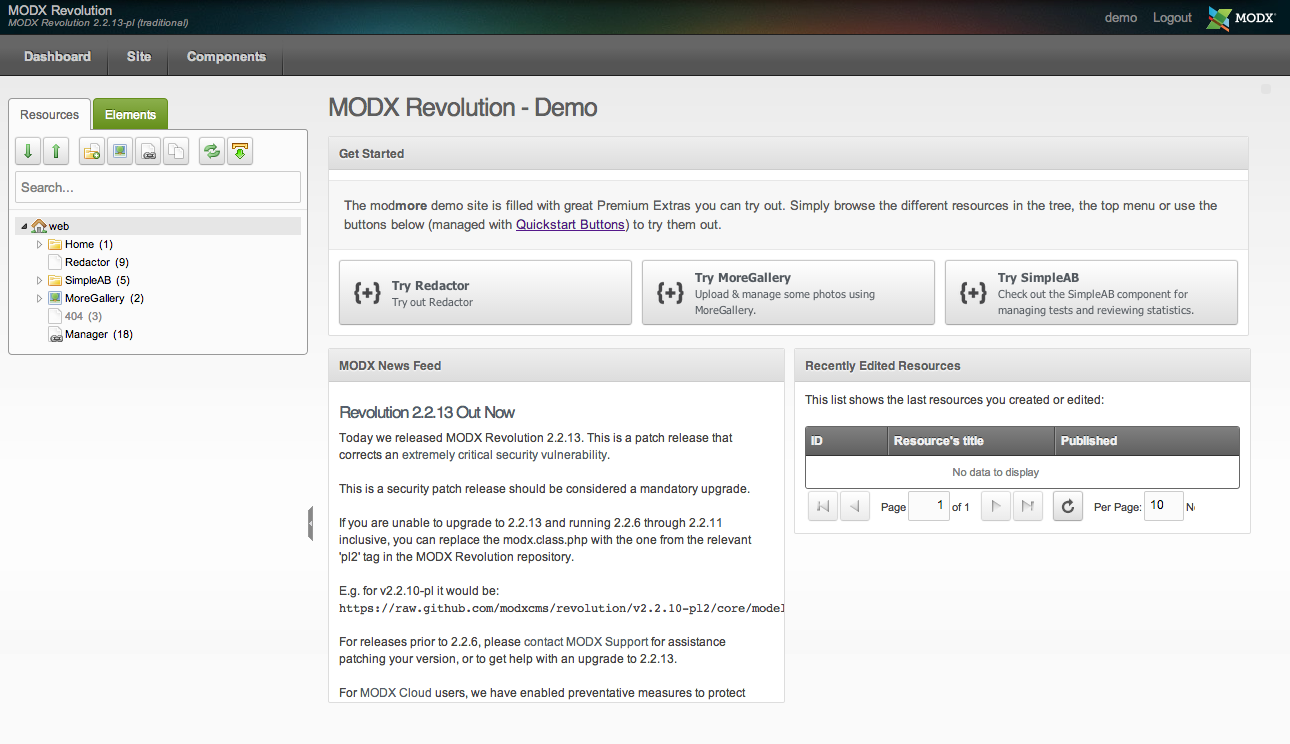 Based on an idea by Christian Seel, the free Quickstart Buttons package allows you to manage big buttons that show up on the MODX Manager Dashboard.
Quickstart Buttons • Download
Quickstart Buttons is exclusively available from modmore.com.
Installing a Free Extra from modmore
Free Extras from modmore can be installed through the modmore package provider. Please follow the steps below.
If you do not yet have a modmore account, signup here. If you have an account, login.
On your API Key page, create a new API Key.
Open your site's manager and go to Extras > Installer and run the bookmarklet you received in step 2 to install the modmore Package Provider.
Click the arrow next to Download Extras and choose Select a Provider. In the popup, choose the modmore provider that was just added.
In the tree on the left side choose Free Extras and then All Free Extras and find the package you wish to install. Hit Download.
Close the Package Browser, and install the package as you would do with normal packages.