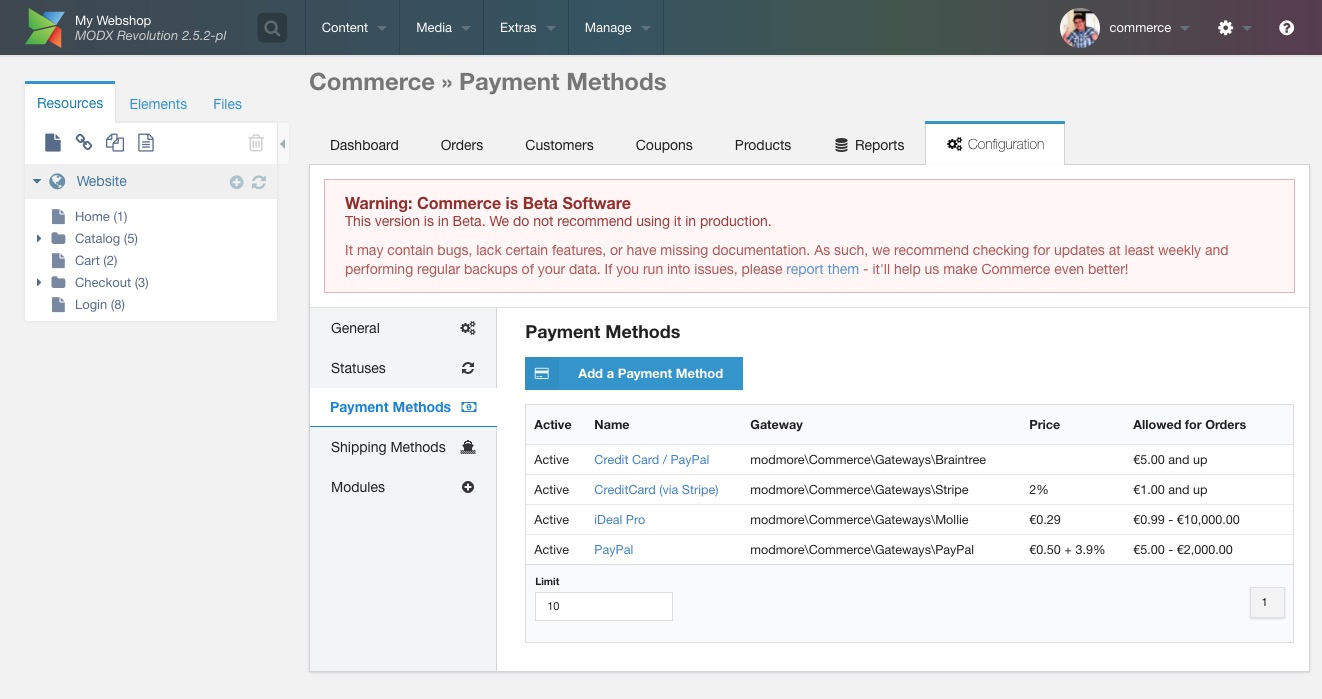 Commerce makes it easy to sell online exactly the way you want. Extend functionality with our Payment Methods and Modules or build your own.
Commerce can be extended to add lots of new functionality. Here's what extensions are currently available!
Gateways Pack #1 adds extra payment gateways to your Commerce installation.
Integration of the MessageBird API for Commerce allows sending order messages via SMS.
Powerful shipping method type that allows managing weight and destination based shipping fees.
Shipment type that automatically gives users access to a per-product defined user group on purchase.
---