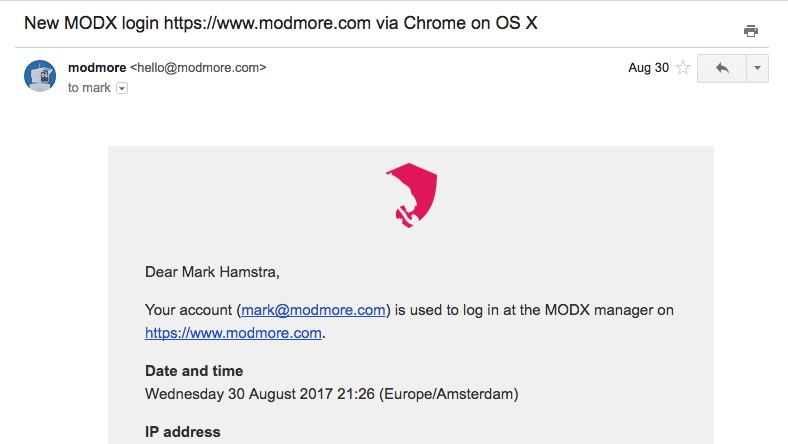 Verify Login detects if your user account gets accessed from an unknown location, and sends you an email when it happens.
Developed by: Sterc
Current Version: 1.0.1-pl
Price: € 5* per site
Know when your user account is accessed by protecting your site with VerifyLogin. It tracks where you login to the manager, and notifies you by email when it sees a new location.
---
Extra layer of Security

The only thing worse than having your password compromised, is not knowing it was compromised. With VerifyLogin, you are notified when your account was accessed from a new location, so you can take appropriate action right away.

Customise the notification email

Change the name and final note, or define a completely custom chunk to use as the notification email. Install VerifyLogin for your customer, with your own branding and instructions.