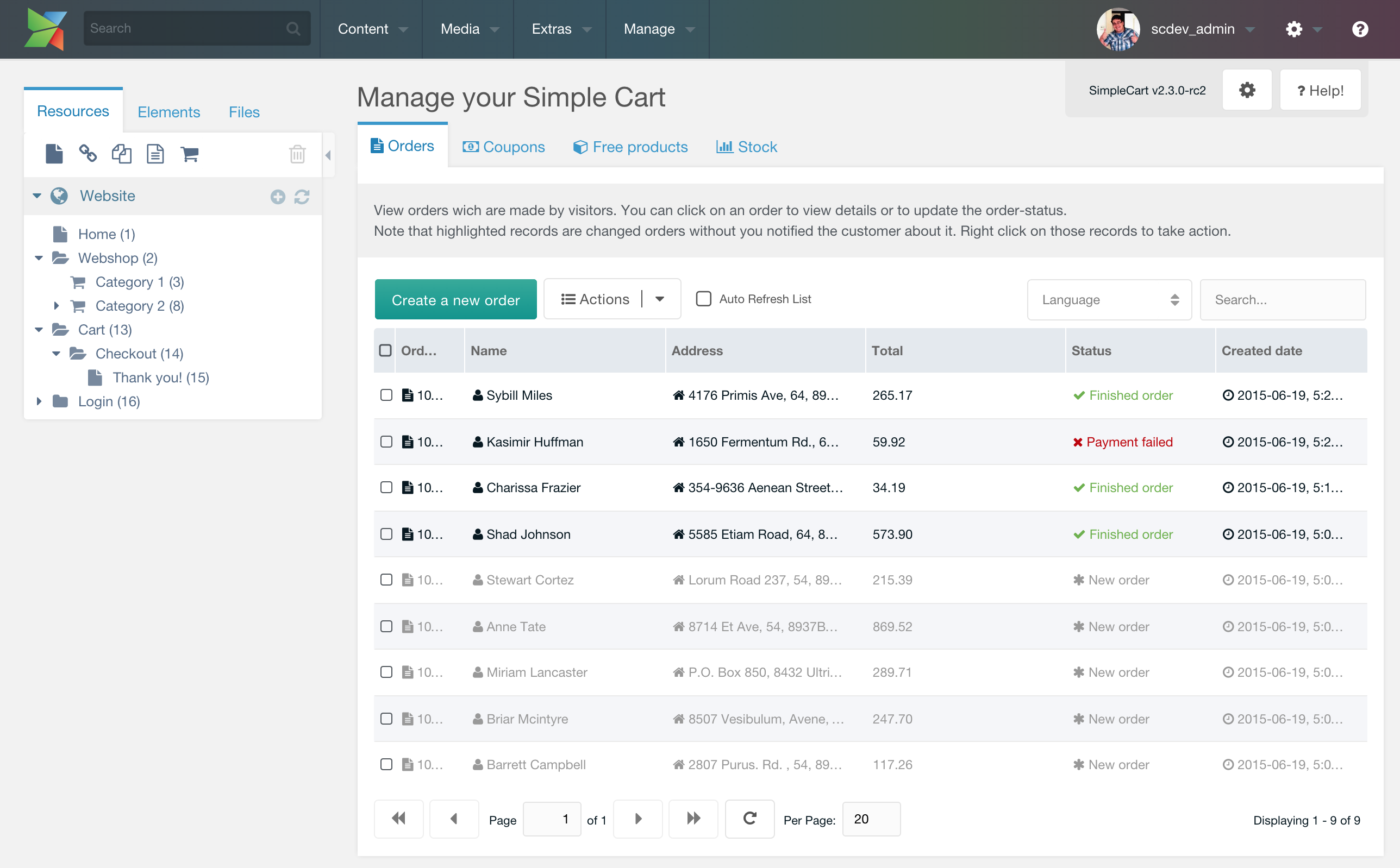 SimpleCart is an easy to use e-commerce solution with online payments, coupons and more for your MODX site.
Don't take our word for it! Below you will find reviews from verified customers about SimpleCart.
Matthew about SimpleCart:
Does exactly what it needs to do!
SimpleCart integrated seamlessly into my client's website! Definitely one of the best ModX extras I've used. Mark's fast replies were incredibly helpful and he was able to solve any problems I had simply and efficiently. Although a couple features are missing, it is a very strong product that works exactly as it's supposed to.

Great product, great price, highly recommended if you want to add commerce to your ModX site.

Matthew Meredith, September 15, 2016
Share your Experience
*We reserve the right to remove reviews that are: 1) not related to SimpleCart, 2) submitted by users that have not purchased or used SimpleCart, 3) offensive to our users or 4) otherwise break moral decency rules.