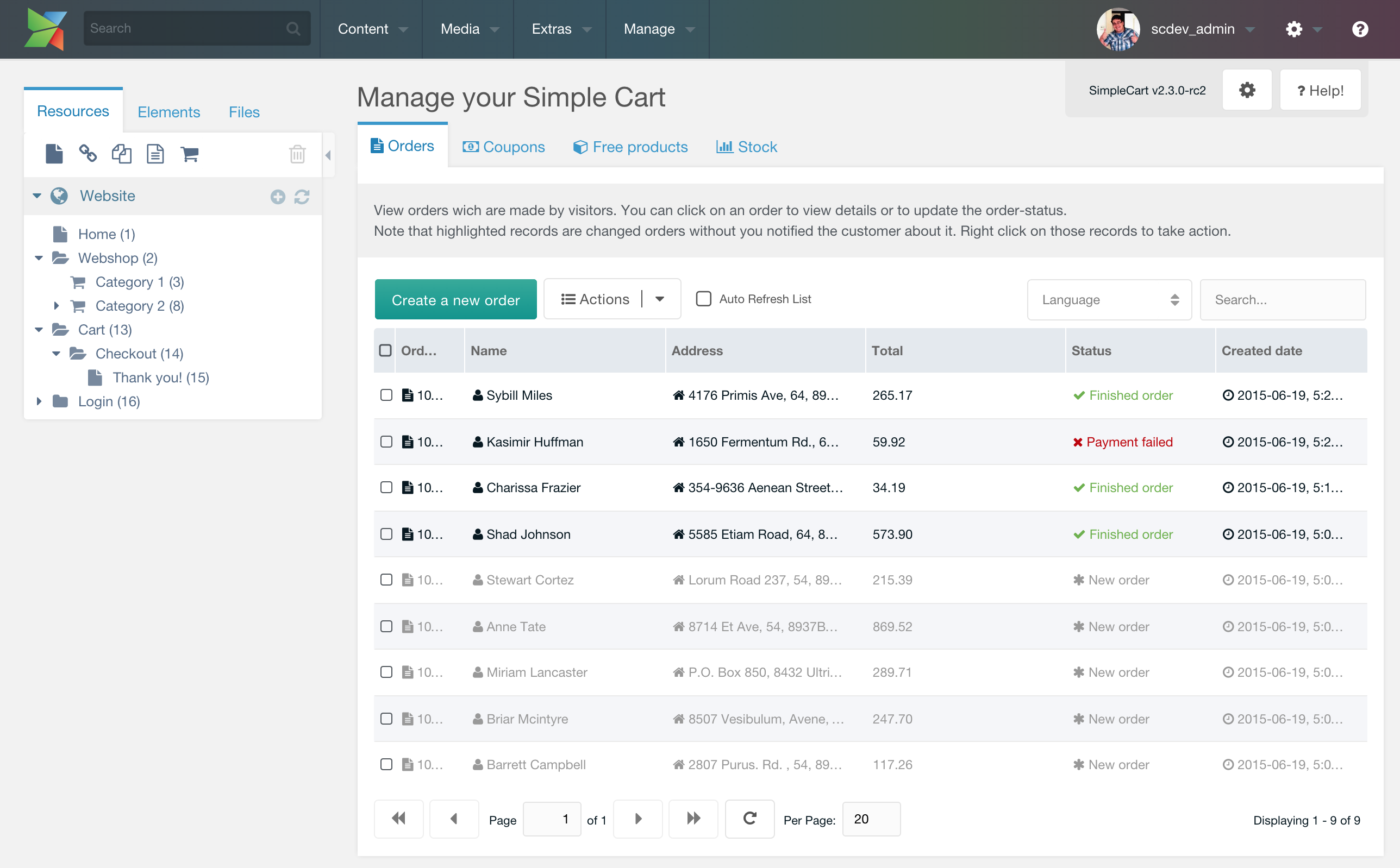 SimpleCart is an easy to use e-commerce solution with online payments, coupons and more for your MODX site.
---
Add discounts per user or usergroup automatic
With SimpleCart you also have the ability to apply a discount per user or even per a whole usergroup. For example, if you have a group of users that are resellers and you want them to have a default discount of a certain percentage or fixed amount. You can setup this here. You also can apply this to single users if you want.
As you can see, the fields in the above window are basically the same as for discount codes. The only difference here is the box where you can search and find the users (or usergroup). Of course the discount will only be applied to the user if they are logged-in to your frontend.
---
Read more:
User(group) Discounts
---