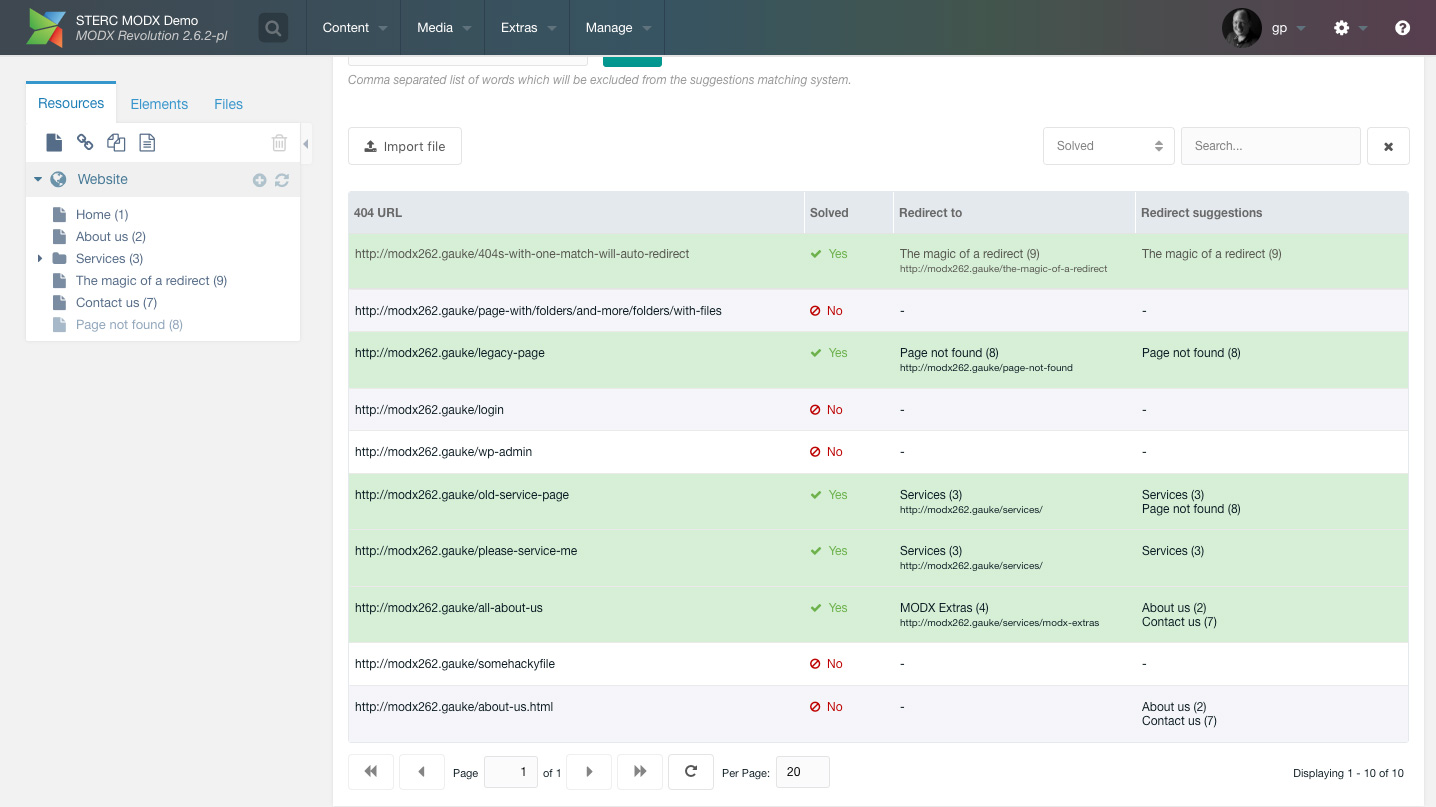 SEOSuite automatically redirects page not found URLs to relevant pages on your site.
Developed by: Sterc
Current Version: 1.2.1-pl
Price: € 9* per site
Automatically redirect your 404 URLs to relevant pages on your site with SEOSuite. Upload a CSV with old URLs, or monitor page not found events on your site automatically.
---
Fix existing 404 errors

Upload a CSV file with 404 URLs, and let SEO Suite look for similarities between the missing pages, and resources on your site. If it finds a single match, it automatically creates a 301 redirect in SEO Tab. If it finds multiple options, you can set the desired redirect manually.

Track page not founds automatically

(New in 1.1) SEO Suite automatically tracks when a page not found error is shown on your site. This will be added to the SEO Suite dashboard, and automatically redirected if it finds a match.

Show recent redirects on dashboard

The SEO Suite dashboard widget will show you the 10 most recently added URLs immediately when you login.