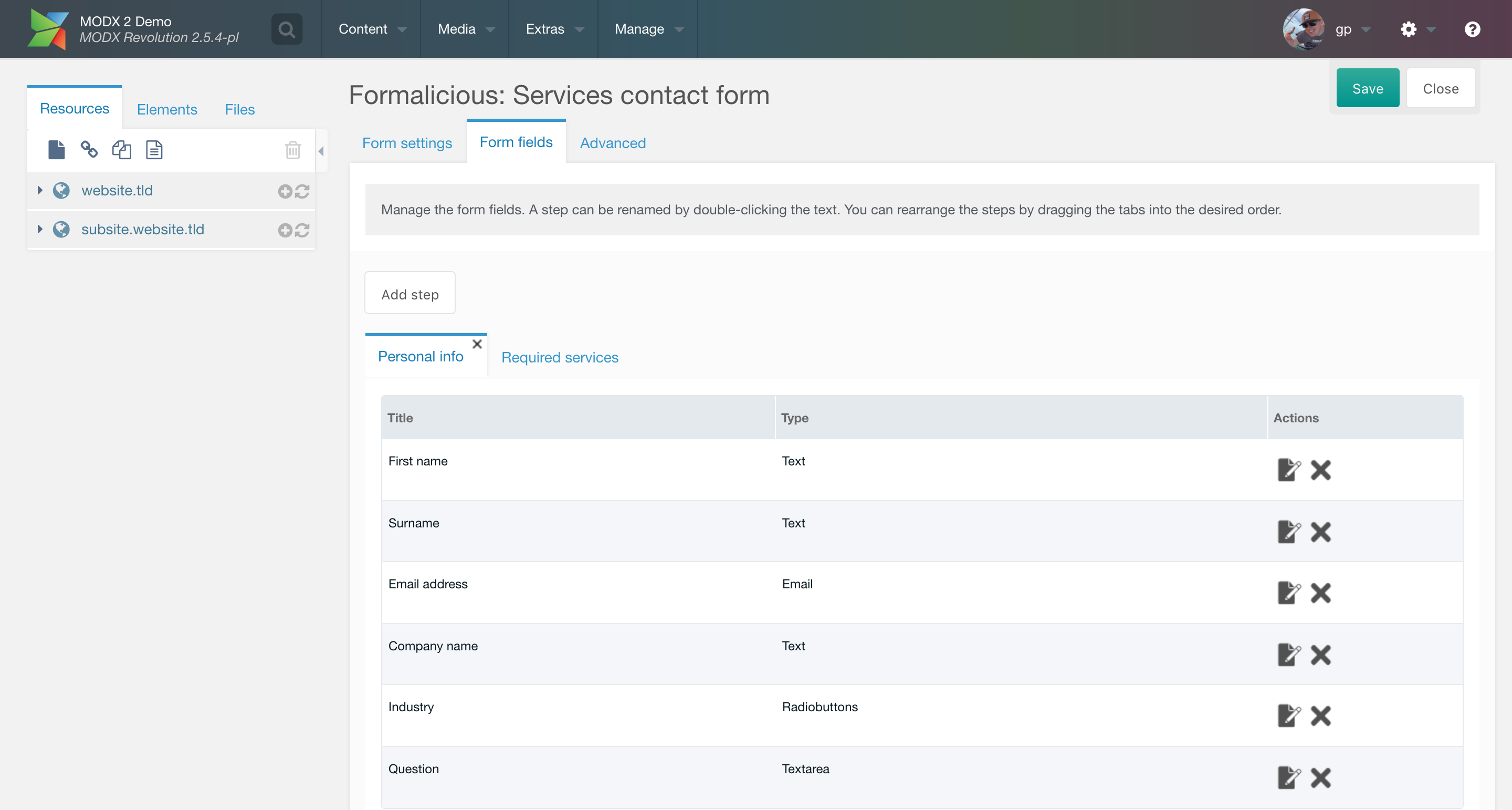 Formalicious is the most powerful and easiest MODX form builder, with built-in multi-step forms, 8 field types, hooks, validation and the ability to use advanced FormIt features.
Don't take our word for it! Below you will find reviews from verified customers about Formalicious.
No reviews for Formalicious submitted yet. Be the first!
Share your Experience
*We reserve the right to remove reviews that are: 1) not related to Formalicious, 2) submitted by users that have not purchased or used Formalicious, 3) offensive to our users or 4) otherwise break moral decency rules.
---