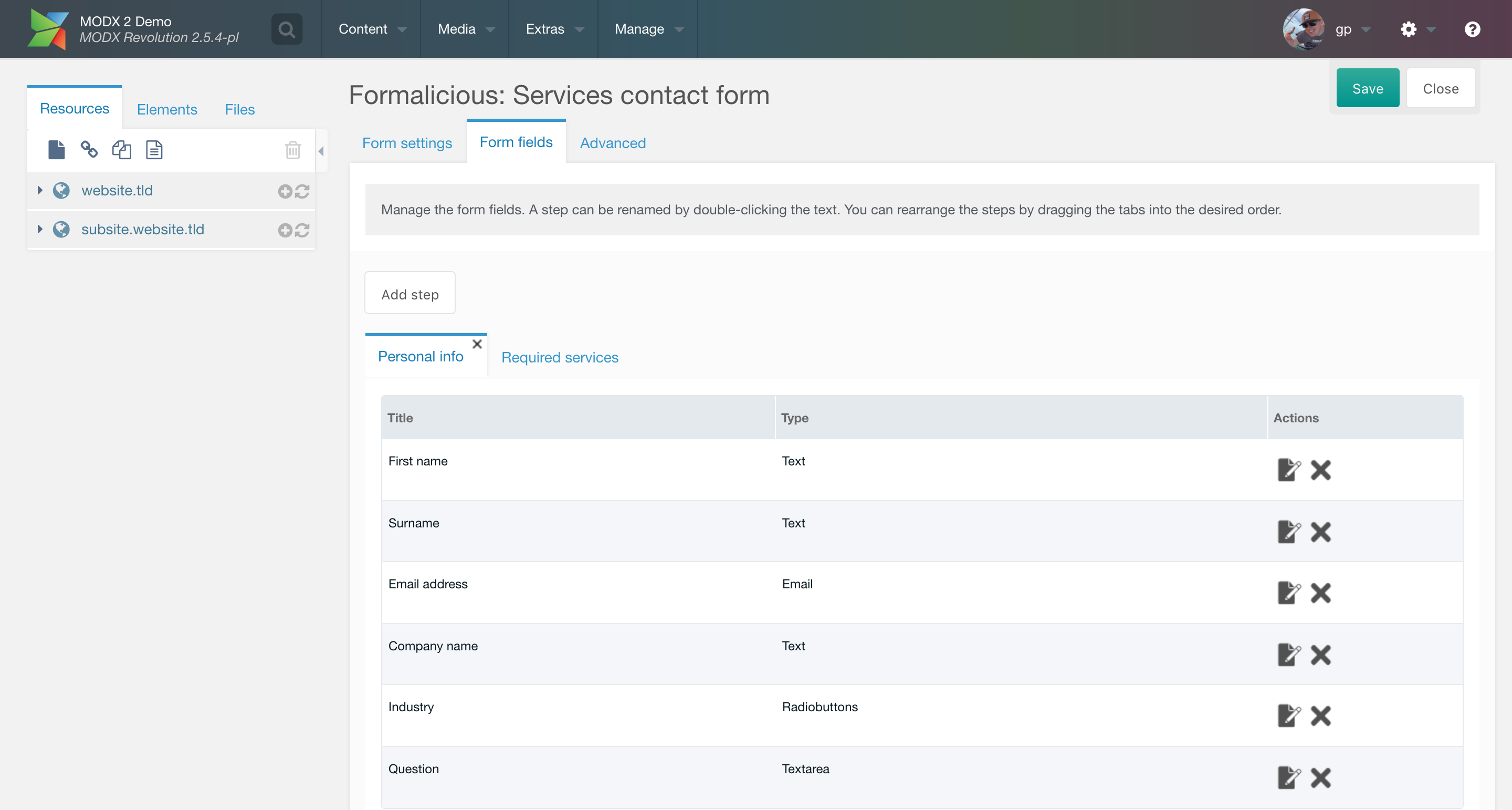 Formalicious is the most powerful and easiest MODX form builder, with built-in multi-step forms, 8 field types, hooks, validation and the ability to use advanced FormIt features.
Don't take our word for it! Below you will find reviews from verified customers about Formalicious.
Raymond about Formalicious:
Very useful!
This is a very good extension. It greatly speeds up the design of forms, undoubtedly. The functionality is adequate and polished. There's also plenty of room for future features--which I'd be excited to see! ;)

A big advantage with this extension, that may not be apparent at first is the implicit organization (of forms and collected data) that naturally occurs in due course. In essence, you have a central place to administer your forms from. I love it.

Adding new inputs (form field templates) is very straight forward. One of the first thing I did was add a 'time & date picker' input. Since there's no standard method for doing this, I went and found a nice bootstrap widget, plugged everything in and made a "Form field" template. Everything worked right off the bat. Next, I added the "ajaxupload" extension (available in the modx repository) for fully featured file uploading. This took a little more work, as I needed to add some hooks (pre and post, which Formalicious makes quite easy) for email attachment, etc. to meet my particular needs. Yet again, no sweat!

The only thing I'd say could be much better here is the documentation. It's adequate, although it could be greatly expanded.

Ultimately, I would definitely recommend this extension!

Raymond d'Amico, May 19, 2017
Share your Experience
*We reserve the right to remove reviews that are: 1) not related to Formalicious, 2) submitted by users that have not purchased or used Formalicious, 3) offensive to our users or 4) otherwise break moral decency rules.