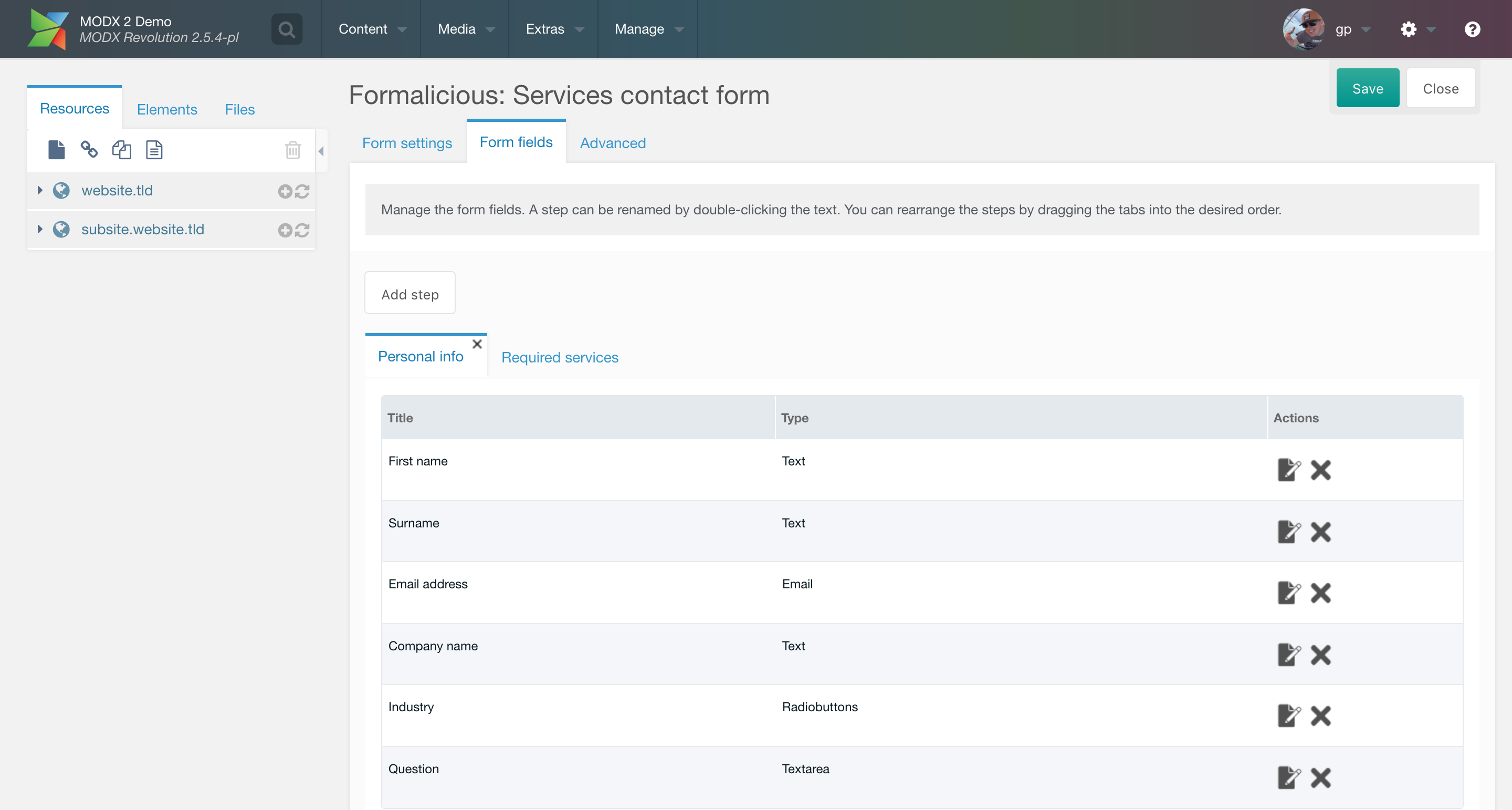 Formalicious is the most powerful and easiest MODX form builder, with built-in multi-step forms, 8 field types, hooks, validation and the ability to use advanced FormIt features.
Formalicious is a Premium Extra that is developed, maintained, and supported by Sterc, a Dutch Internet & Marketing agency. They're heavily invested in the future of MODX, just like we are at modmore. As a more open marketplace for MODX commercial extras is a wish for both of us, we've decided to start this pilot to see if the modmore platform is suitable to host such a marketplace.
The pilot will run throughout 2017. In this time Formalicious will be available under similar terms as our other extras, including a year of support, free development licenses, and updates included. You can find the announcement here.
As with our own extras, email support is available from [email protected]. Within the helpdesk we're automatically forwarding Formalicious questions to Sterc's dedicated inbox. The team at Sterc will answer your product questions within 24 hours. License and billing questions will be handled by the modmore team.
Should we decide to stop offering Formalicious via modmore, the Sterc team will continue offering support through an email/helpdesk of their own.
The goal of the pilot is to determine if allowing others onto the modmore platform is a good idea, and what challenges come up in the process. While we've had others inquire about the possibility in the past, Sterc has been a trusted partner for years, which makes them the ideal candidate to help figure things out.
That means we're not actively looking for other parties to join the pilot at this time. Later in the year, when we've had a chance to evaluate the pilot and all is looking well, we may open up the platform to other developers.
---