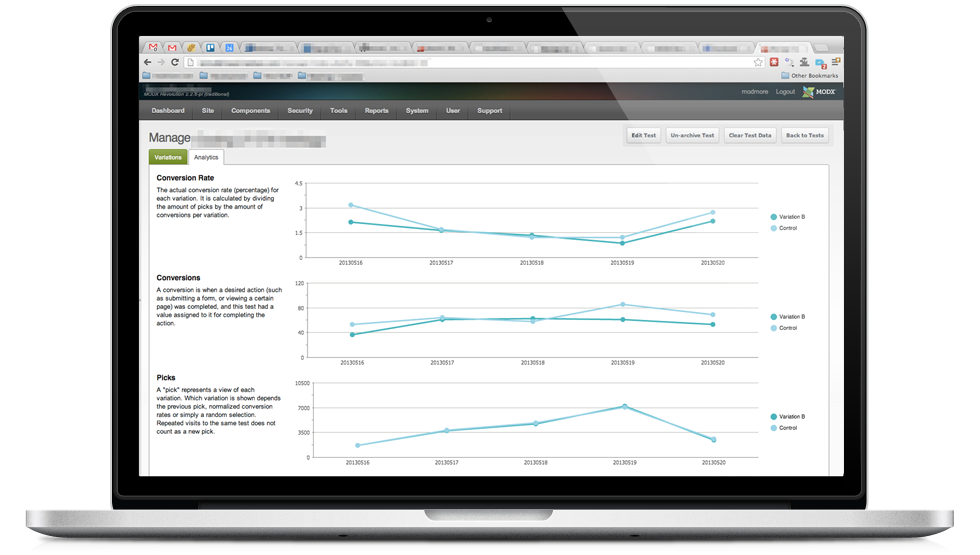 SimpleAB allows you to A/B (split) test chunks and templates in MODX.
SimpleAB • Screenshots
Below you will find a collection of screenshots for SimpleAB. Get an idea of the interface and features offered by SimpleAB by browsing the images. Soon we will launch a demo site featuring SimpleAB, so you can actually play with the A/B testing functionality without requiring a purchase.
Want to see more screenshots? Let us know by sending an email to suppor[email protected]