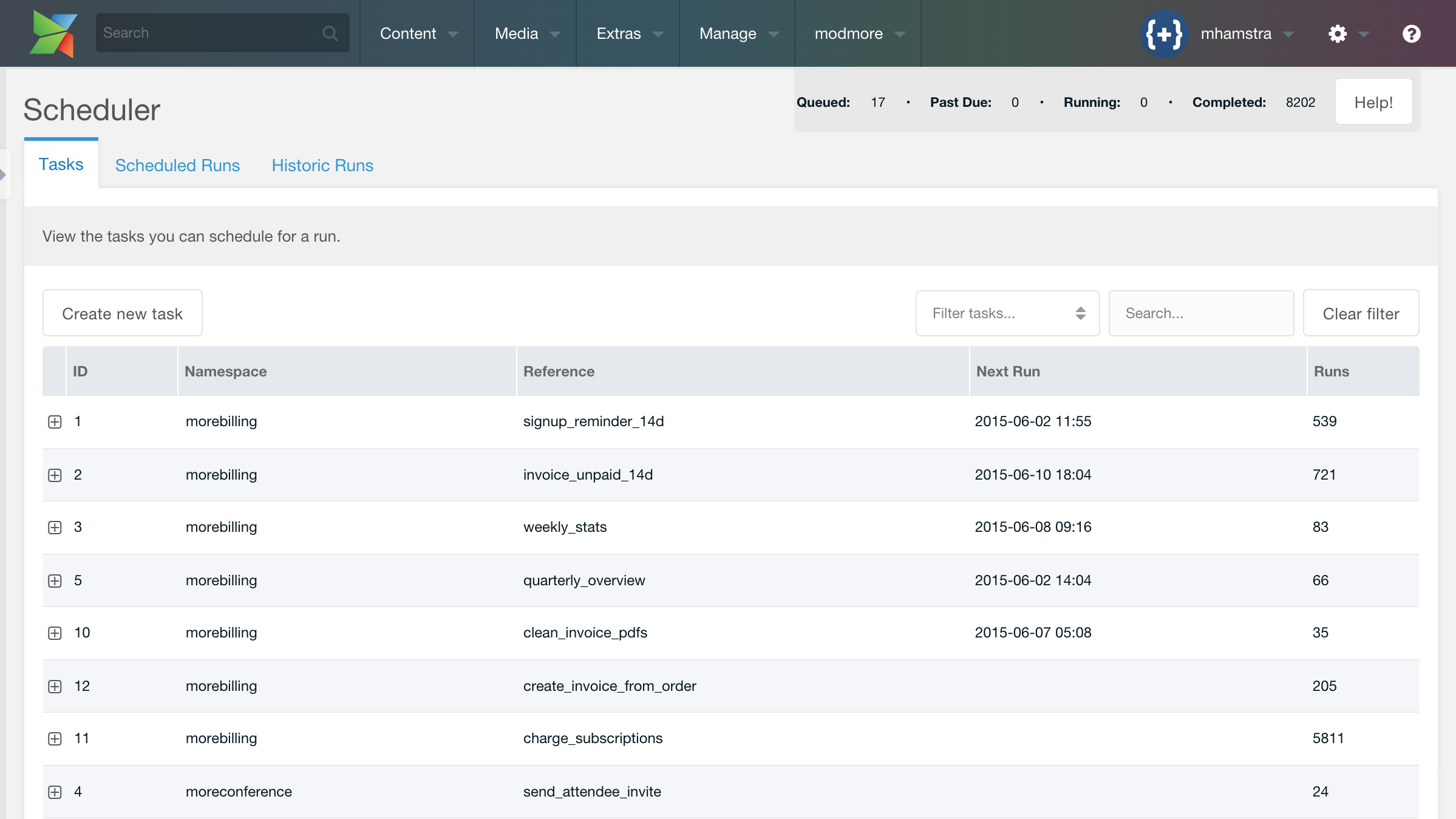 Scheduler is an open source (MIT) Extra for MODX Revolution that handles scheduling tasks in the future and other automation. It is meant to provide an easy to integrate and administer scheduling engine or message queue for developers, with a component for admins.
Scheduler • Changelog
Scheduler is maintained by modmore and considered production ready.
Released on 2015-05-29
sTask->schedule now returns the sTaskRun object on success
Add option to schedule a task from the task context menu (#11)
Fix several issues when sTaskRun.data isn't an array (#15, #18)
Use configured manager_date_format and manager_time_format for the date/time displayed in the component (#16)
Fix adding non-snippet tasks due to validation (#13)
Fix fields being duplicated in the Tasks window
Improve display of (nested) data arrays in grid
Released on 2014-05-29
Fix typos in English lexicon, added Dutch and German (Thx Christian Seel!)
Released on 2014-05-07
Released on 2014-05-07
Fixed: load right package meta data at installation