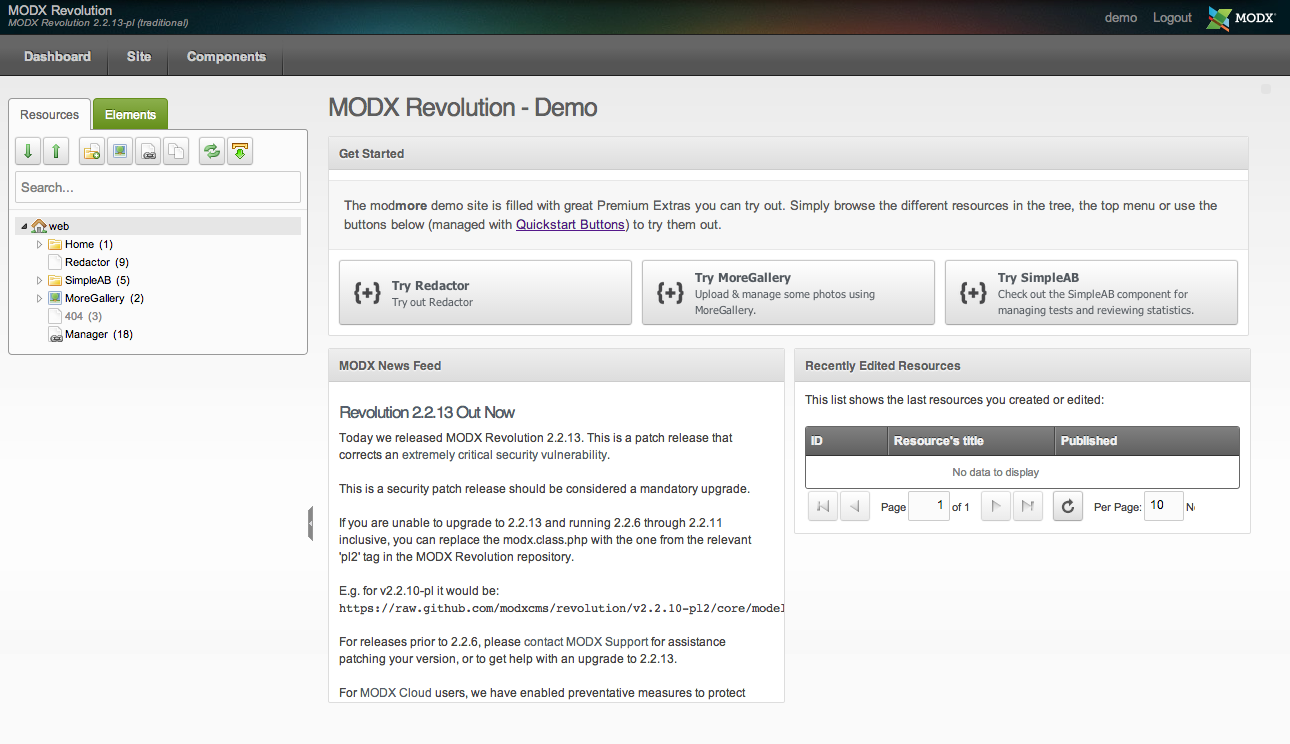 Based on an idea by Christian Seel, the free Quickstart Buttons package allows you to manage big buttons that show up on the MODX Manager Dashboard.
Quickstart Buttons • Reviews
Don't take our word for it! Below you will find reviews from verified customers about Quickstart Buttons.
Helen about Quickstart Buttons:
Kickstarts manager customization
This is a great extra, I've been creating button's ever since Christian's original intro and Steve King's dev site from last MODXpo - so this just gets things off to a start nice and easy.

Keep up the great work guys - look forward to more from modmore....

Helen Warner, July 23, 2014
Gareth about Quickstart Buttons:
Really useful extra
Very handy extra, everything works great apart from I can't get multiple sets to work, only ever shows the first one.

It would be great if there were a few more icons to chose from e.g there us no edit icon.

Gareth Jones, May 07, 2014
Jan about Quickstart Buttons:
Exactly what I was looking for!
There were so many complains from clients saying "I don't know what I have to do when i want to..." - but this extra should help them a lot!
A great step to user-friendlyness in modx!

Jan Heinzle, April 06, 2014
Mac about Quickstart Buttons:
There is very little to say
As every addon, that modmore produces, its still amazing, it works, its easy and intuitive tu setup and usage is a snap. Five stars!

And another sixt star for the price!

Mac Conin, March 28, 2014
Share your Experience
*We reserve the right to remove reviews that are: 1) not related to Quickstart Buttons, 2) submitted by users that have not purchased or used Quickstart Buttons, 3) offensive to our users or 4) otherwise break moral decency rules.