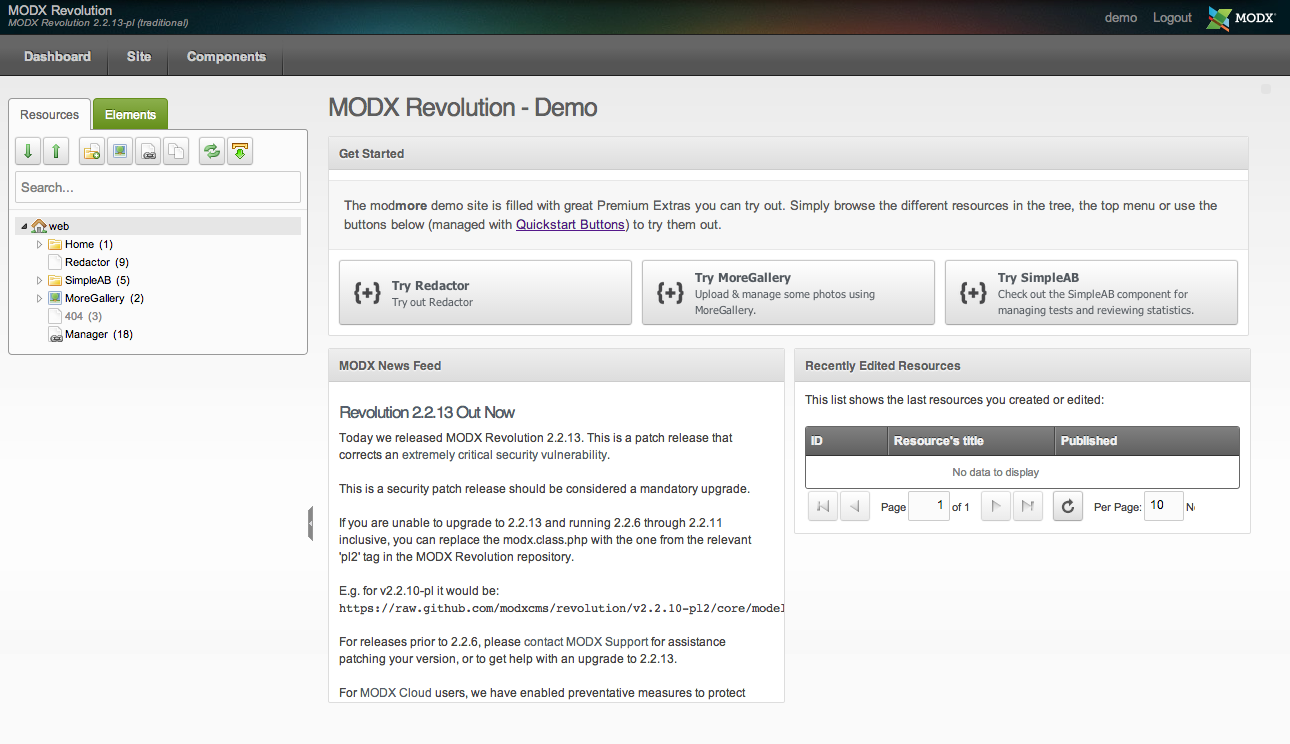 Based on an idea by Christian Seel, the free Quickstart Buttons package allows you to manage big buttons that show up on the MODX Manager Dashboard.
Quickstart Buttons • Donate
We built Quickstart Buttons as a free and open source extra for MODX to help you and your clients navigate the manager more quickly. By making a donation, you can help us maintain and develop Quickstart Buttons further.
Donations go through our regular checkout process, so you can make the donation with any of our payment methods (most credit cards, PayPal, iDeal, Sofort, Bancontact and even bitcoin). You'll also receive an invoice for your records.
In the last 12 months we received 0 donations for this extra, for a total of € .