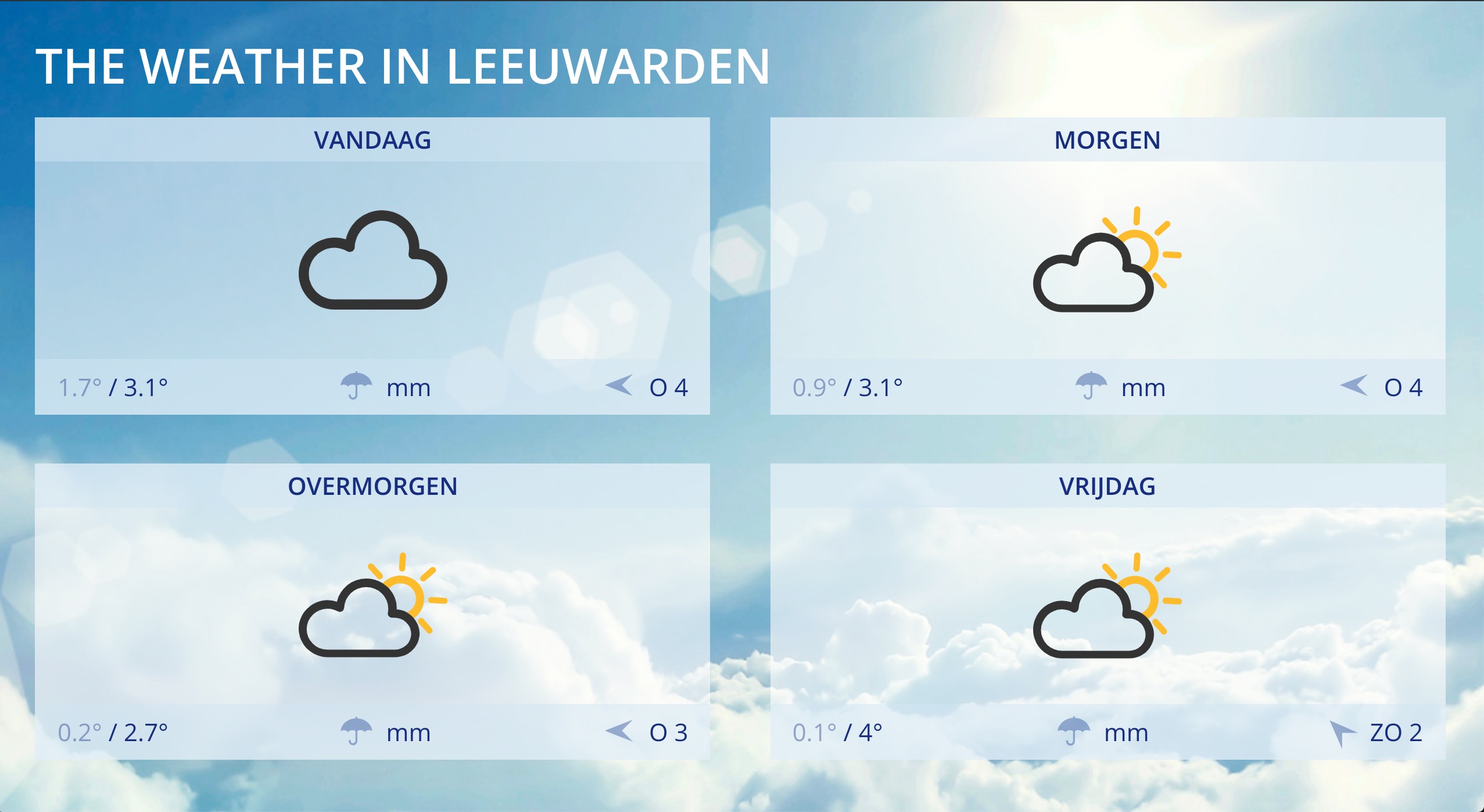 Broadcast anything you want into your office, store, or school with Digital Signage. Manage slides, broadcasts and many players from a central place.
Developed by: Sterc
Current Version: 1.1.4-pl
Price: € 99* per site
Broadcast anything in your office, store, or school with Digital Signage. Manage slides, broadcasts and many screens from a central place.
---
Build your own Slides

Create your garden-variety slides with text and images. Showcase projects, pitch current sales, or share what happened at a recent event.

Check the Weather

Integrate the 4-day weather forecast in your broadcasts with stunning visuals. Updates automatically, so you're always prepared. (Powered by Buienradar.nl)

Integrate RSS Feeds

Have a blog, or a news site you want to follow? Add the feed, and all the articles are automatically included in your broadcast.

Keep the Date & Time

By default, your broadcast will show the current date and time, doubling as a fancy wall clock!

Play YouTube & Vimeo Videos

Show videos within your slideshow to really capture attention.

Build custom slide types

Are the standard slide types not enough? You can build your own to integrate with APIs, enrich content, and more.

Import your Social Media

Automatically import your Facebook, Instagram and Twitter feeds to show what's happening, using an official extension.

Add Sales & Marketing dashboards

Communicate your sales and marketing efforts (and results!) to your team with custom integrations
What is digital signage?
Digital signage, sometimes called narrow casting, is when you use a monitor or TV screen to broadcast into a physical space. This can be anything: sales, call to actions, news, social media posts, and more.
With our MODX extra aptly called "Digital Signage" you can manage slideshows to broadcast to different players (screens) in your office, retail area, or school.
Works with your hardware
To use Digital Signage, you'll need a monitor and an internet-capable device with a browser. HDMI Sticks like the Asus Chromebit or Intel Compute Stick are perfect: plug them in, connect to the WiFi, and start broadcasting.
Digital Signage gives you a special URL for each monitor you want to use. Once connected, you can manage the broadcast and schedules from within MODX.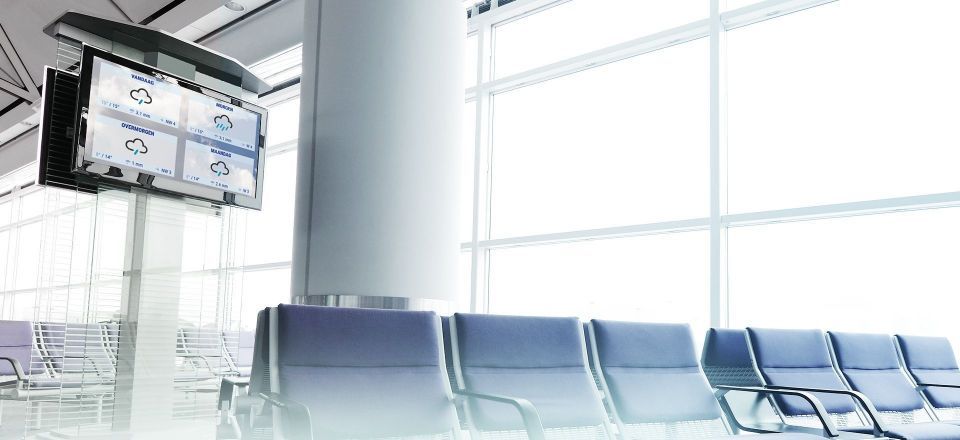 Powerful Scheduling

Use the built-in scheduling to put your signage on auto-pilot. Show different broadcasts per day, like a "fun activities this weekend" broadcast on Fridays. Hosting an event? Prepare a special broadcast to play the day of the event.

Manage all your screens from one place

Once you've connected your screens with Digital Signage, you can view their status and change the broadcasts from your MODX installation. Remotely, no matter where the screens are physically located.

Simple connections

Connecting to your screens couldn't be simpler: point its browser to the special URL provided from the Digital Signage panel, and you're done. Digital Signage will automatically keep the screen up-to-date.

Design to match your brand

Digital Signage looks stunning out of the box, but you're in full control to change the templating to fit your branding perfectly.
---
You're in full control, with unlimited slides, broadcasts and players and custom templates to make it fit your brand.